Construction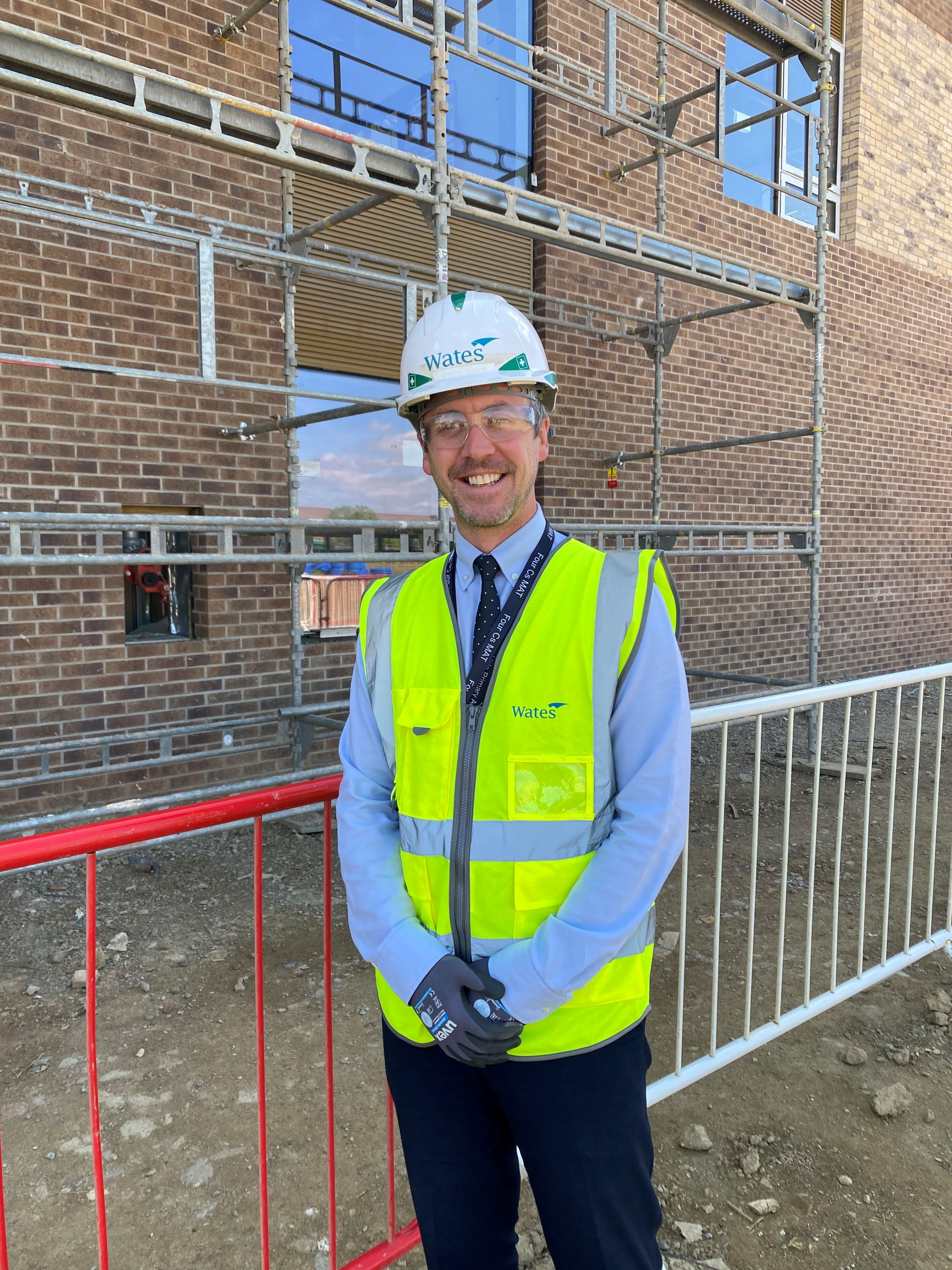 Craig Petrie - Headteacher, outside the Reception Classrooms May 2022.
Early works began on the school site in autumn 2020 and the main building work started in early 2021.
Click here to see an animation of the construction process.
Check the latest news section of this website for updates on the school construction.