Uniform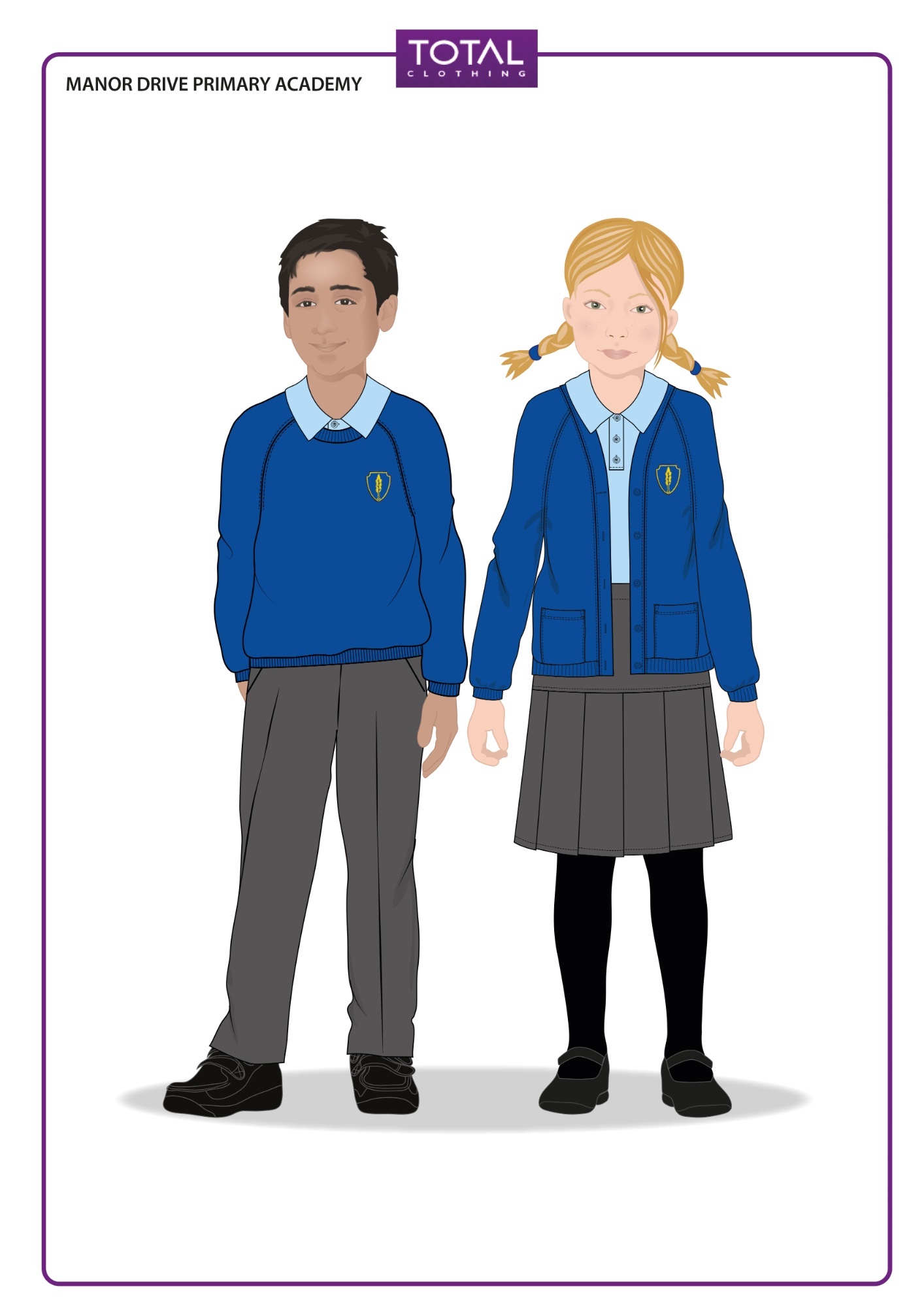 We have worked with Total Clothing in Peterborough to produce our uniform. A brochure and a link to the Total Clothing Uniform Webshop will be made available closer to our opening date.
Manor Drive Primary children will be required to wear a sweatshirt or cardigan with the Manor Drive logo bought from Total Clothing.
Children will also wear a sky-blue polo shirt and grey trousers or a grey skirt. It is not necessary to purchase these from our official supplier, although a range is available to buy there.